Welcome to the Molecule Archive
The MOLECULE ARCHIVE of the Compound Platform
The Molecule Archive is an infrastructure within the KIT-Compound Platform at the Institute of Biological and Chemical Systems – Functional Molecular Systems (IBCS-FMS) at the Karlsruhe Institute of Technology.
It was established in 2009 and installed as core facility of the German Research Foundation (DFG-Gerätezentrum) in 2016. The Molecule Archive fosters the collection and re-use of chemical compounds — obtained as physical outcome of scientific projects — within academia.
The main aims are the long-term storage of chemical substances as reference material and the further exploration of their scientific potential through thematically widely spread investigations that are conducted by different collaborating scientists in Germany and abroad.
The Molecule Archive aims to link researchers in the fields of chemistry, life sciences and materials science to accelerate the gain of knowledge on the potential of chemical compounds for different applications.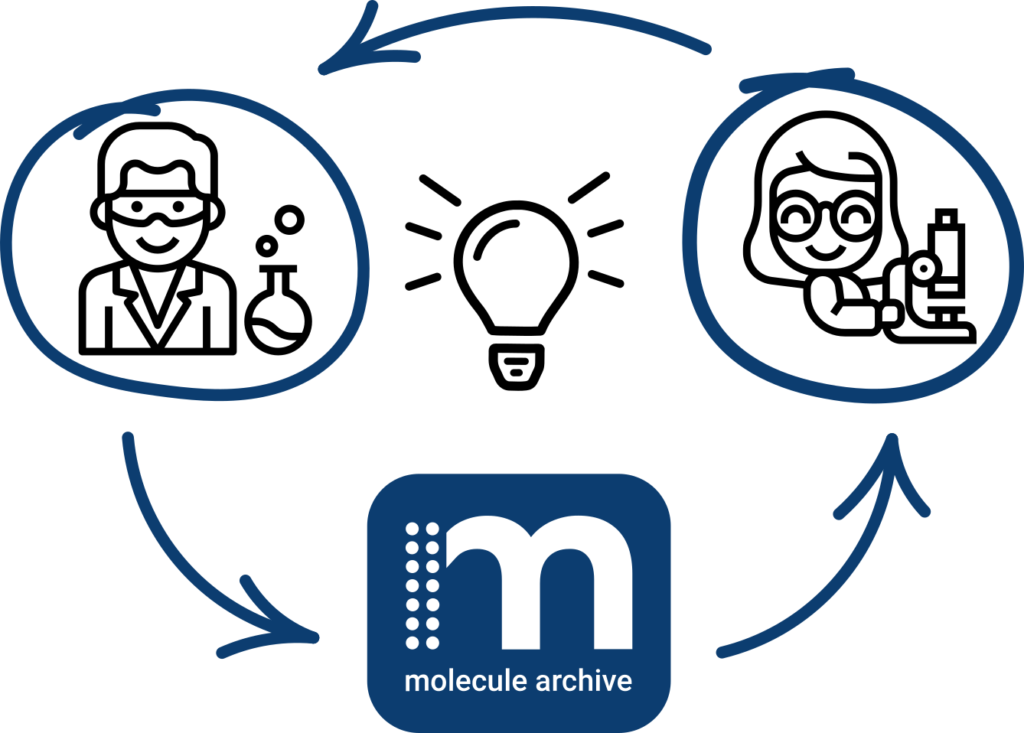 The Compounds may have their Origin in
Our Networking Infrastructure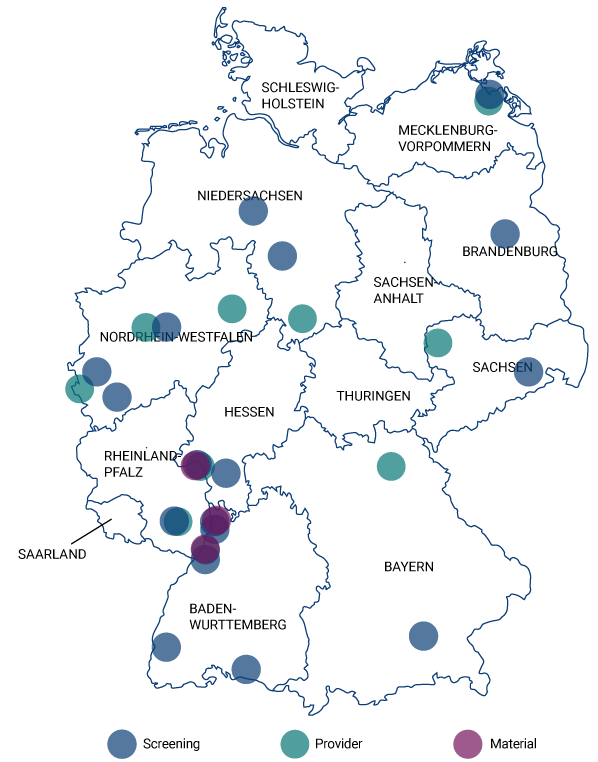 Over the years, we have established an extensive and thriving network in which all participants benefit from each other, creating synergies to exploit the potential of chemical compounds.
With the ability to store chemical compounds, we provide an infrastructure to archive physical research materials. This infrastructure is open for all chemically unambigiously identifiable substances, which is reflected by the variety of our providing partners that come from different disciplines such as medicinal, organic, inorganic, and even polymer chemistry.
The interests of our substance users are just as diverse and scattered among contemporary research fields within life science and materials science.
Our partners include research groups from national and international institutes — from universities as well as from various research societies. Also, emeritus group leaders significantly contribute by donating their scientific legacy to our archive.
We are always interested in the expansion of our network and the inclusion of further disciplines and use scenarios. We look forward to getting in touch with you!